Our full-service Payroll Service allows Anfinson Thompson & Company to become your strategic partner. Our experts take care of all payroll needs - including check processing, direct deposit, year-end W-2 processing and more!
Your company's payroll will be handled by a dedicated team of seasoned payroll professionals. Whether you have two employees or 250, our payroll experts work with you to ensure compliance and accuracy are met with solutions that provide you with a hassle-free payroll process!
Payroll Services
Anfinson Thompson & Co. is equipped with dedicated professionals committed to helping you with the latest technology!
Payroll
Attendance and Time Management
Tax Deposits
Quarterly and Annual Reporting
Wage Garnishment
Retirement Account Reporting and 401ks, Simple IRA Plans, HSAs, and PERA
Tip Allocation
What does full-service payroll mean for you?
Comfort - our experienced team of advisors will become a trusted part of your team and take care of all your payroll needs.
Familiar - our personalized, one-on-one service provides you with a dedicated payroll professional, focused on your company and available to answer your questions.
Flexibility - advanced technology creates a seamless online, paperless process where you can submit payroll data and receive documents without any delay!
Compliance - payroll rules can be confusing and changes create difficulty. Our team maintains a high level of training and is always up-to-date with regulations, partnering with your company to ensure legal, efficient payroll every time.
Tax Filing - your dedicated team handles your tax filing automatically.
Security - using our online platform to process your payroll documents is more secure and efficient than sending via email.
Employee access - our online platform is a convenient and secure portal for employees to access their payroll data.
Payroll assistance tailored to your needs
Is a full-service payroll partner too much for your company? Anfinson Thompson & Co. can tailor our services to suit your needs, providing more of an a la carte solution!
Your company can maintain control of executing the payroll process and confidently rely on the professionals at Anfinson Thompson & Co. to ensure the rest is handled.  We can provide monthly and quarterly reviews, make tax deposits and file your quarterly reports on your behalf.
Looking for a more comprehensive plan?
Anfinson Thompson & Company provides service that extends well beyond basic delivery of financial documents. We are on your team all year long to ensure that you understand your data and are well-informed to make sound financial decisions.
As part of our mission, we provide professionals to serve all areas of employee relations, including personal, integrated Human Resources. We invite you to explore how our partner company, Vinna Human Resources, can benefit your company!
Ready to work with our team?
We will work with you every step of the way.
Human Resources Solutions
Anfinson Thompson & Co recognizes there are ever-changing complex labor laws as well as changing dynamics of employer/employee relationships which has created an increased demand for professional experienced HR services.  To meet this demand, we have created Vinna Human Resources, partnering with HR Consultant, Nancy Miller, to offer personal and professional HR services to complement the payroll services offered by Anfinson Thompson & Co.  This collaboration provides our clients the opportunity to receive the highest quality HR services while continuing to work with the payroll professionals at Anfinson Thompson that you have come to know and trust.
Compliance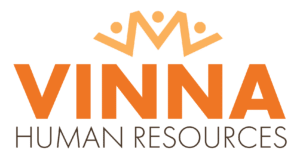 We make compliance less complicated.
Compliance is one of the most important Human Resources functions for any company. And since it's also one of the most tedious and time-consuming undertakings, our compliance specialists are more than happy to take care of it for you.
Human Resources

Assessment
Job Descriptions
Policy Development
Handbook Development
Benefit Management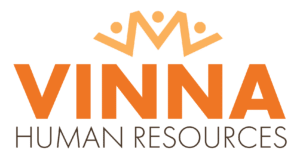 Attract and retain the staff you need to succeed.
Our benefits specialists will help you tailor benefits packages that are competitive yet cost effective in order to attract new candidates plus reward and retain the employees you already have.
Manage Benefit Plans

Health Insurance
Dental Insurance
Vision Insurance
Life and Disability Insurance

Open Enrollment
401(k) Retirement Planning Services
125 Cafeteria Plans
COBRA Compliance
Employee Management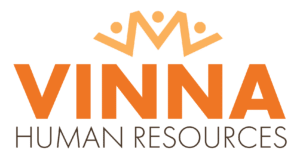 We'll take care your staff while you take care of business.
We can help you develop and maintain policies and practices that foster positive employee relationships. Our Employee Management services range from a la carte Human Resources functions to providing a fully outsourced Human Resources department. Best of all, you only pay for what you need and nothing more.
Orientation and Onboarding
Training and Development
Employee Performance
Retention and Separation
Professional

Human Resources

Software Program
Ready to work with our team?
We will work with you every step of the way.